Pack leader
Posts: 15053
Joined: Thu Jun 16, 2005 4:43 pm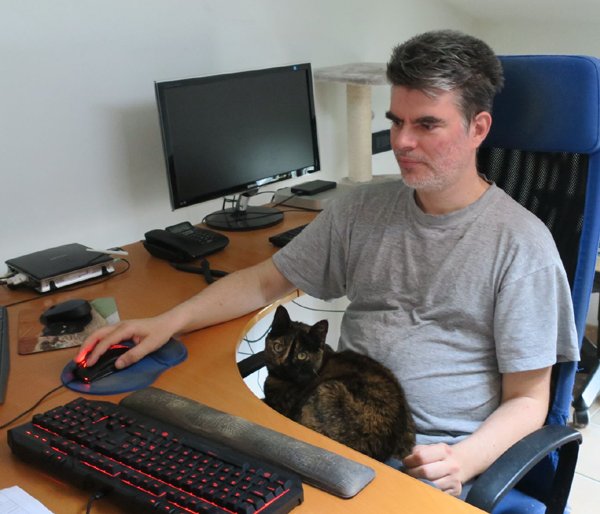 I have an extremely useful assistant, my cat Nina, who helps debugging and balancing the RPG games
Druid
Posts: 403
Joined: Fri Jun 14, 2013 12:30 am
Druid
Posts: 347
Joined: Thu Jul 22, 2010 2:17 am
Location: USA
Contact:
Jack,
My gray cat Julius likes to do the same thing. However, when my spouse is at the computer, he prefers to sit in front of the monitor.
Why? I like big ones, that's why.
Pack leader
Posts: 15053
Joined: Thu Jun 16, 2005 4:43 pm
Haha yes many of my cats stay in front of the monitor sometimes, but I gently push them aside
Woods ranger
Posts: 150
Joined: Wed Feb 16, 2011 1:44 am
:D Love the picture thanks for sharing. Obvious Nina quite enjoys helping!