Last 5 days, I made a sort of sneak peek (but had to keep it clean for twitter):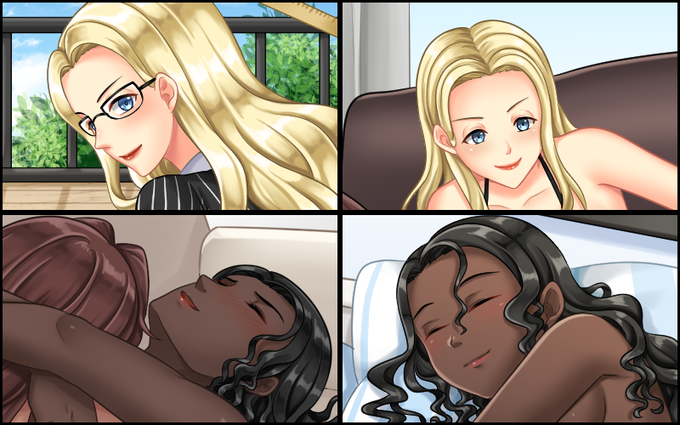 we're past 4600 which honestly surprised me haha!
Anyway, I think the art already done is very nice and I'll also be able to add a threesome romance. Sadly the new character art is not done yet, but will be with Lucy (the more open-minded of the 3!).