Pack leader
Posts: 14630
Joined: Thu Jun 16, 2005 4:43 pm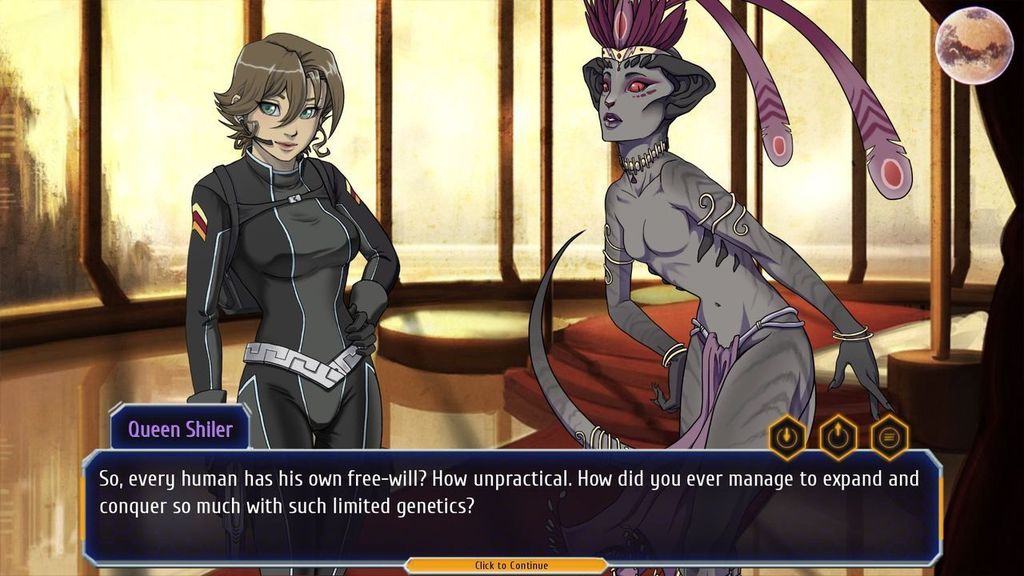 I'm going on writing some minor scenes during the first chapter, the various "camp talk" with the characters

---
Druid
Posts: 337
Joined: Thu Aug 23, 2012 9:13 pm
Love this artist work sooo much <3
---
Pack leader
Posts: 14630
Joined: Thu Jun 16, 2005 4:43 pm
Haha yes. I really don't understand why some people say the art is ugly! (but it's a very small minority to be honest).
---
Druid
Posts: 353
Joined: Fri Jun 14, 2013 12:30 am
Honestly, there is something about the art that is a little off at times, especially the camp talk image,s where the poses look a little stiff. Still, there is a subjective side to art, and I happen to like even if it's not highly polished like more mainstream titles.
---
Pack leader
Posts: 14630
Joined: Thu Jun 16, 2005 4:43 pm
I think towards the end this artist had some "fatigue". I mean it's still the same person but I agree something looks different, like the lines are more thick for example, less details. I don't know why this happens but happened with many artists with a few exceptions (Rebecca, Loren's artist, etc).
---
Pack leader
Posts: 14630
Joined: Thu Jun 16, 2005 4:43 pm
a new gameplay video showing a bit how the various voices work in the game. Lol it's fun to see the different reactions depending if they're loyal or rival
RIVAL: WHAT DO YOU WANT?! GET LOST! etc etc
LOYAL: HEY! WELL MET!! YO!!! etc etc
---
Pack leader
Posts: 14630
Joined: Thu Jun 16, 2005 4:43 pm
"When Everything Fails, Use Grenades" ancient Sun Tzu saying
Jokes apart it's a fun video I made, it's not really viable to use it the whole game since you need to waste a lot of money to buy the grenades (I spent 1400 credits to buy them and I even had more in inventory), but if you're stuck with a particular battle, might be useful… maybe too much. For now, I don't plan to tweak this since in this encounter the enemies cannot heal (with enemies who heals they're less effective, even if they can still destroy enemies defenses very quickly).
---