Maelora wrote: As to 'unconventionally attractive NPCs', I'm all for it. I get really bored of the parade of identical pretty-boy bishies that are male love interests in most games. Most of the time I can't tell them apart. A male LI who was older or rugged could still be handsome, just a bit different from the usual fare.

And for lesbian love interests, I wouldn't mind a girl who looks like a bit 'dykier' for a change.
Definitely agree here, especially on having more boyish female characters.
On "unconventional attractiveness" I think people worry a lot about their characters being attractive, more than most gamers in my opinion. (Look how many people wanted to date Phillip in Planet Stronghold, haha.) I mean, if you look at a bunch of pretty characters, a lot of gamers (like me) will play the routes of interesting characters even if they don't fit our "types" or what we find attractive. I recently played a game on Android where you can date lots of different characters, and surprisingly my favorite character was very different both from my usual "type" and from what I was expecting would be my favorite.
You also have games like Mass Effect where you can date aliens which I doubt most people find attractive, but their personalities are great so looks don't really figure in. Also, I don't know whether this is true for other people, but I often play romance routes of characters I'm not attracted to, or not even romantically compatible with (in terms of romantic orientation) just because they're cool and I want to know more about them.
Another thing I wanted to point out is that you can have "attractive unattractive characters." Rather, characters who don't look attractive per se, but also don't make your eyes throw up. (Kind of a weird analogy.) And these characters can make your super attractive characters stand out more. For example: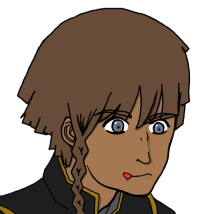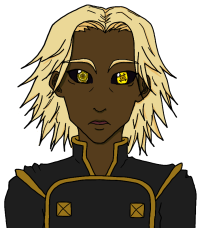 All of these characters are not particularly attractive, but that just makes these look more attractive by comparison: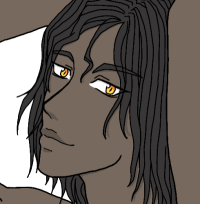 There's also this character, who isn't conventionally attractive. She has a bit of a cleft chin and masculine eyebrows, traits often considered unattractive in women, but I think she is visually appealing anyway.