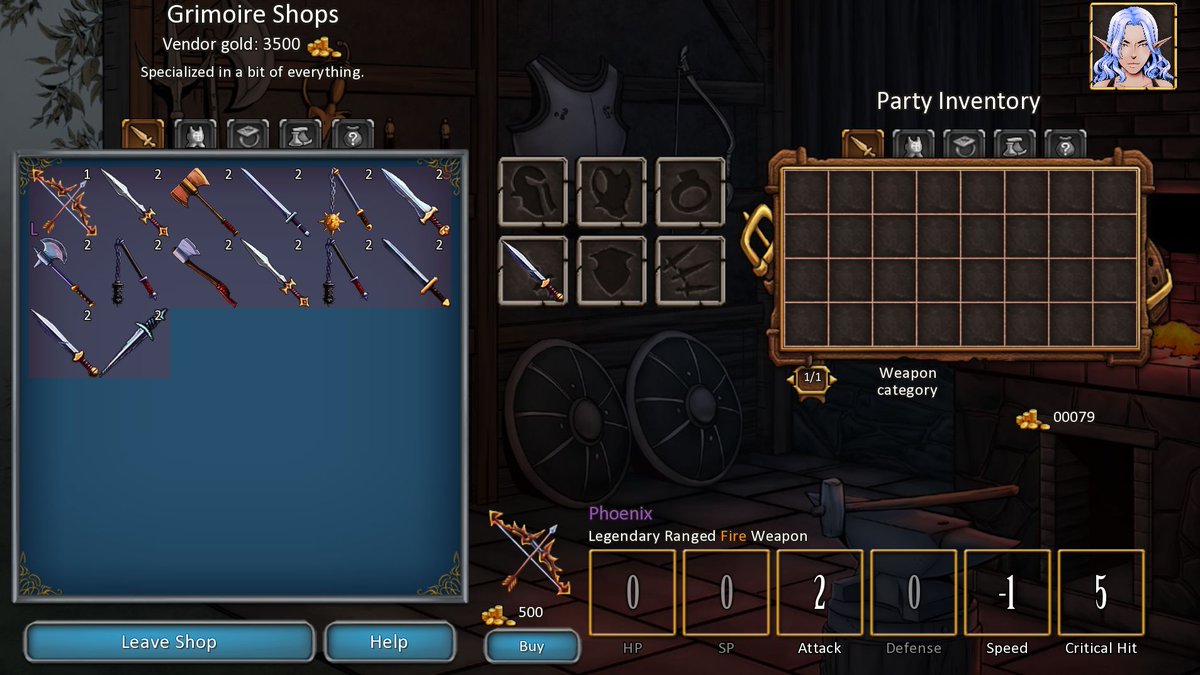 this morning was surprisingly cool, so was very productive

As said before, I am "only" having six equipment slots in this game: head, chest, ring, main,secondary,ranged weapons.
I am also going to add several new item icons I've commissioned

like the fire bow Phoenix above.
Of course lot of stuff is still work in progress!