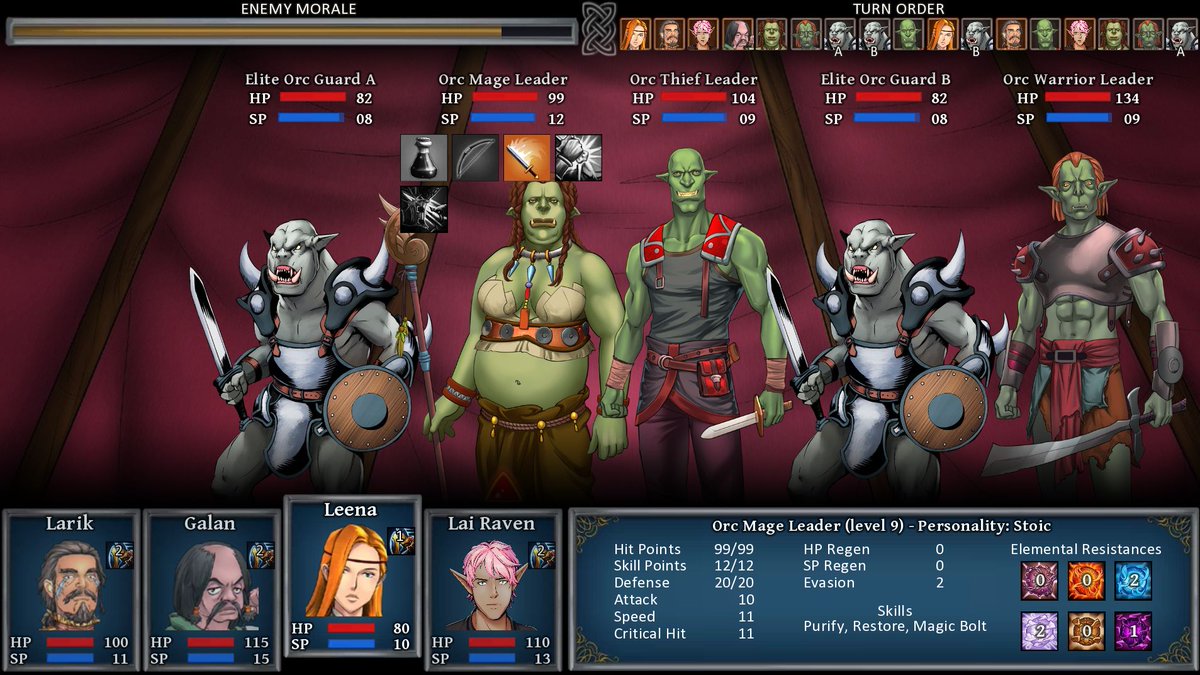 this is the other possible route for Nuala's sidequest I added. First path is diplomatic, second... it's more "let's kill them all"
(All the leaders, not the whole orc army!).
This battle is very tough, even in normal level I can't beat it haha. On the other hand, since it's optional, I'll probably keep as it is (you can lose and not get game over).