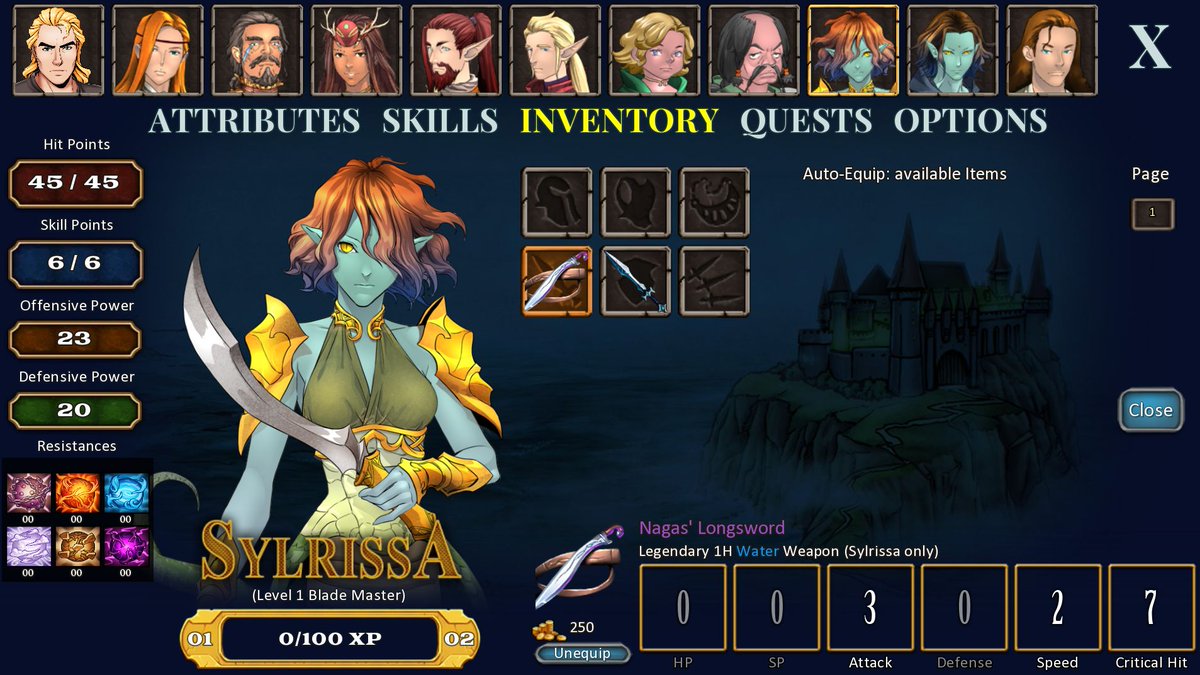 despite the heat and mosquitoes bites (they really LIKE me!) I managed to get a productive morning of work. I designed several unique items:
13 unique weapons
11 unique armors
3 unique accessories
my goal is to have at least a unique item for each inventory slot of each character (main protagonist excluded, you'll be able to use a variety of items), so it would mean 6 inventory slots x 10 characters = 60 items!