Druid
Posts: 306
Joined: Tue May 15, 2012 9:41 pm
Pack leader
Posts: 15053
Joined: Thu Jun 16, 2005 4:43 pm
So... there's a certain blog post about this today
blog/2017/05/where-your-money-goes-pscd-manga-version/
wooth!!!
Pack leader
Posts: 15053
Joined: Thu Jun 16, 2005 4:43 pm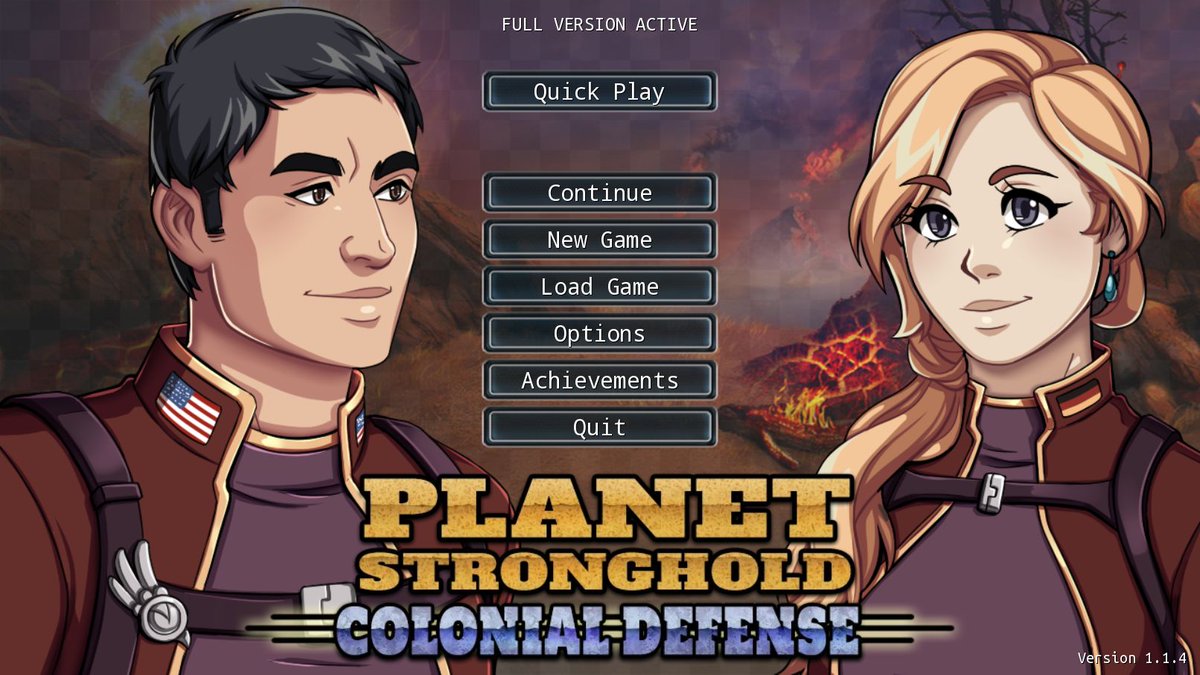 new main menu

it's fun because you can change in option what ar you want, and the art style changes instantly when you return to game. I don't know why but it's cool!
Young scout
Posts: 83
Joined: Sat Jun 18, 2005 7:19 am
Wow. So much better than before. No offense but other artist had serious problems with human anatomy. I still have nightmares about Diana/Galina strip poker faces! I'm sure now it will be great, can't wait to play this new version!
Pack leader
Posts: 15053
Joined: Thu Jun 16, 2005 4:43 pm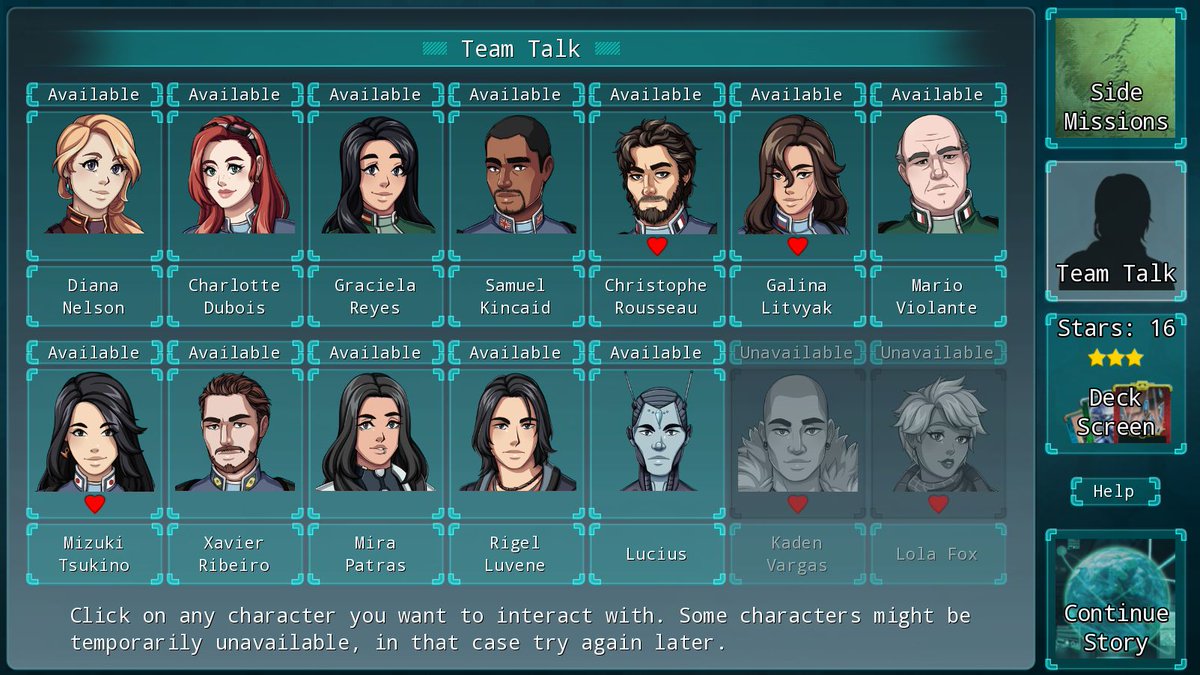 the new camp talk screen with all the manga portraits

Personally I think that the main issue with previous artist were facial expressions (super-criticized even in forums) and also the romance CG (in particular certain poses/faces). I still liked that style too (otherwise I wouldn't have done the game!) however I can understand that most people who play my games are used to a manga style.
Some characters like Mizuki, Rigel turned out very good in manga. Personally, I liked more previous version of Galina for example. I think it's normal, artists aren't machines and can't always do everything right (maybe except Loren's artist
).
However I never got so much complaints and most importantly I never had a Steam banner with such a low click-rate than the one of PSCD. Complaints might just be a vocal minority, but click rates don't lie, those are a statistics (I posted the numbers in forums before). It really meant that the game sold much less because people wouldn't even BOTHER to click the banner, put away by the art. That's bad
The biggest difference I think is in the romance CG. The manga ones are, really really good. Like, there's no comparison
and I'm not saying this just because there's also the nude version, even the censored/underwear ones are superbly done, not a single anatomy mistake, well colored, etc

Young scout
Posts: 8
Joined: Fri Jul 10, 2015 6:47 pm
So... This means the manga version is going to come out reeeeally soon? x:

Okay, I'll stop lol xD
Pack leader
Posts: 15053
Joined: Thu Jun 16, 2005 4:43 pm
Well there isn't much work to do - however I want to take advantage of the last month before the INSANE ITALIAN SUMMER HEAT strikes (usually July) to work on more complex things like Cursed Lands RPG. During that month I'm barely able to "survive"
So I am keeping the PSCD manga release for that month

Which is not much far away indeed!
Young scout
Posts: 45
Joined: Tue Feb 03, 2015 6:14 pm
Are you going to change the name to "Remastered Edition" or something like that? Maybe even release it as a separate game that's free to the original owners? That's what I have seen most games that get a major overhaul like this do. Because most people who where turned away by the art before won't know anything has changed if you don't.
Pack leader
Posts: 15053
Joined: Thu Jun 16, 2005 4:43 pm
I would like to do that (on Steam, here would be too messy). But I'm not sure how that's possible? I mean if I can from my dev panel on Steam automatically unlock the game for all original owners. Need to investigate...
Druid
Posts: 337
Joined: Thu Aug 23, 2012 9:13 pm
I do hope you find a way, with this much work and investment, you deserve any and all monetary gain for this. This is a great thing to do for your customers, and any way to boost sales with the people who found the original art, not to their tastes is a good thing.