Pack leader
Posts: 15053
Joined: Thu Jun 16, 2005 4:43 pm
Yeah, looks like I need to whip-ahem, send a friendly email to the artists to make them go faster
Druid
Posts: 306
Joined: Tue May 15, 2012 9:41 pm
T______T
I'm just waiting for the wonderful moment when I will see a "Buy it now" somewhere on the site... I will scream and do a weird little dance over my bed(and probably scare my three cats while doing it) in joy.
I cannot wait to see my perfect Chalassa and my beloved Riley(Loved his romance with Shea) again! And Rowinda!(I secretly ship her with Volcanos and myself xD)
SO MANY PRETTY FEELINGS THAT I CANNOT EVEN HOLD! *____________*
Pack leader
Posts: 15053
Joined: Thu Jun 16, 2005 4:43 pm
I put up a temp page on site already (hidden), but want to wait at least a few more days. But likely next weekend I'll start for those who don't mind waiting a bit or play without the ending CGs for now

Pack leader
Posts: 15053
Joined: Thu Jun 16, 2005 4:43 pm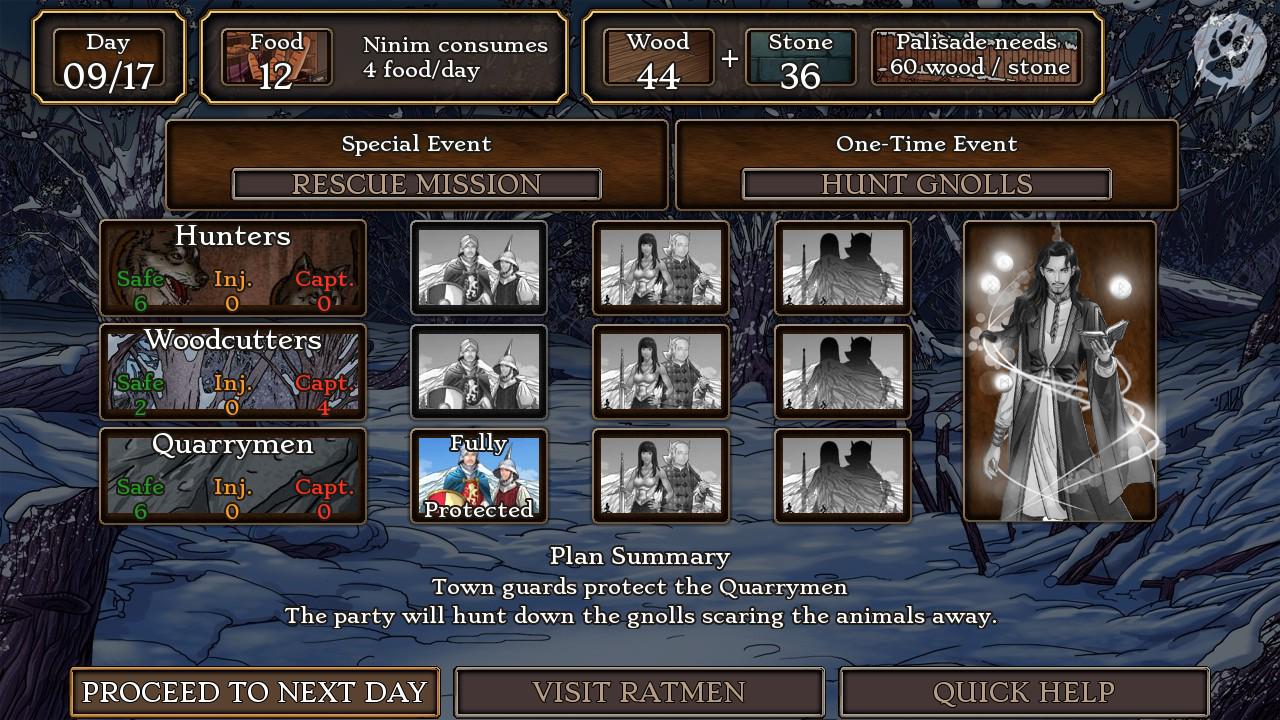 today added the possibility of having two events on the same day (before wasn't possible). Hopefully this won't also double the amount of possible bugs...
Pack leader
Posts: 15053
Joined: Thu Jun 16, 2005 4:43 pm
All right today tested a bit more and I can't find more bugs. I mean, I'm sure that there's something left but shouldn't be anything big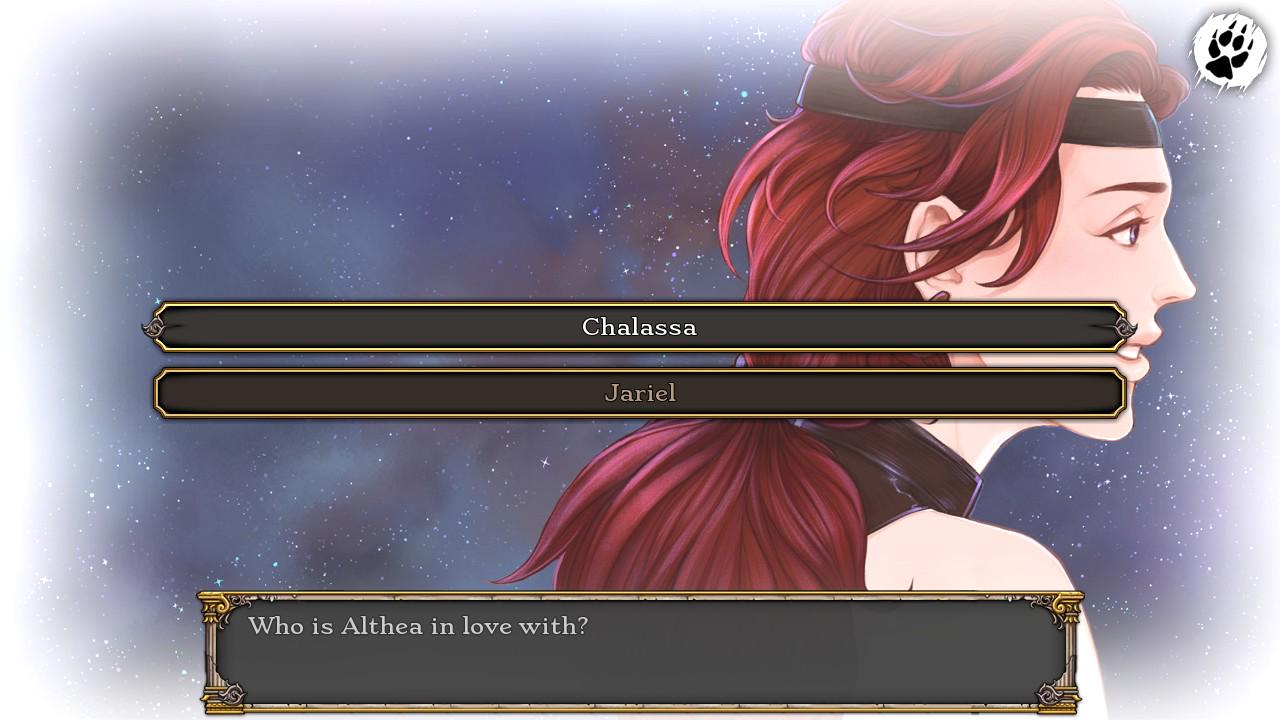 I've even added a menu that shows up at the beginning of the DLC (after the regular game endings) once you have won the DLC at least once, so you can replay it quickly with another setup to see the various different scenes. Seems fair to not ask people to play the game from beginning every time
I also put the coding for the CGs, so that when art arrives I only need to place them in game folder. As I wrote in today's blog post, I'm still thinking about what to do, because I believe that playing the story and missing the CG would detract a bit from the experience, however for those who wants will open preorders probably next week, since after art arrives and a bit of testing, the DLC is finished

Elder Druid
Posts: 957
Joined: Fri May 06, 2011 2:23 am
If you decide to go with placeholder art, how about a black screen with white text saying [censored]?
Pack leader
Posts: 15053
Joined: Thu Jun 16, 2005 4:43 pm
I'm afraid but those CGs aren't really "happy" nor "sexy"

Druid
Posts: 306
Joined: Tue May 15, 2012 9:41 pm
Pack leader
Posts: 15053
Joined: Thu Jun 16, 2005 4:43 pm
Well, nobody dies... in the CGs scenes at least...
haha won't say more than that!
Young scout
Posts: 63
Joined: Tue Feb 04, 2014 5:16 pm
jack... We just worked our asses off saving Chalassa, you're not thinking about trying to kill her again are you
?