Where were we? Haha over 5 years after I started an overly enthusiast thread "the journey begins!" (lol) it seems that FINALLY the journey begins for real. Because what's better than starting a new RPG while I wait for the writer of another RPG??? (Cursed Lands)
Don't worry I'm not going to get burned out, I'm taking this easy. The most stressing part is actually the beta testing. So when CL beta enters the final stages (when people post pages of bugs) I'll take a break from PS2. But until now, I think is a good idea since my mind is fresh of RPG design and will be easier to remember how I coded the others.
For now I'm just fixing the GUI since the original one was used in PSCD: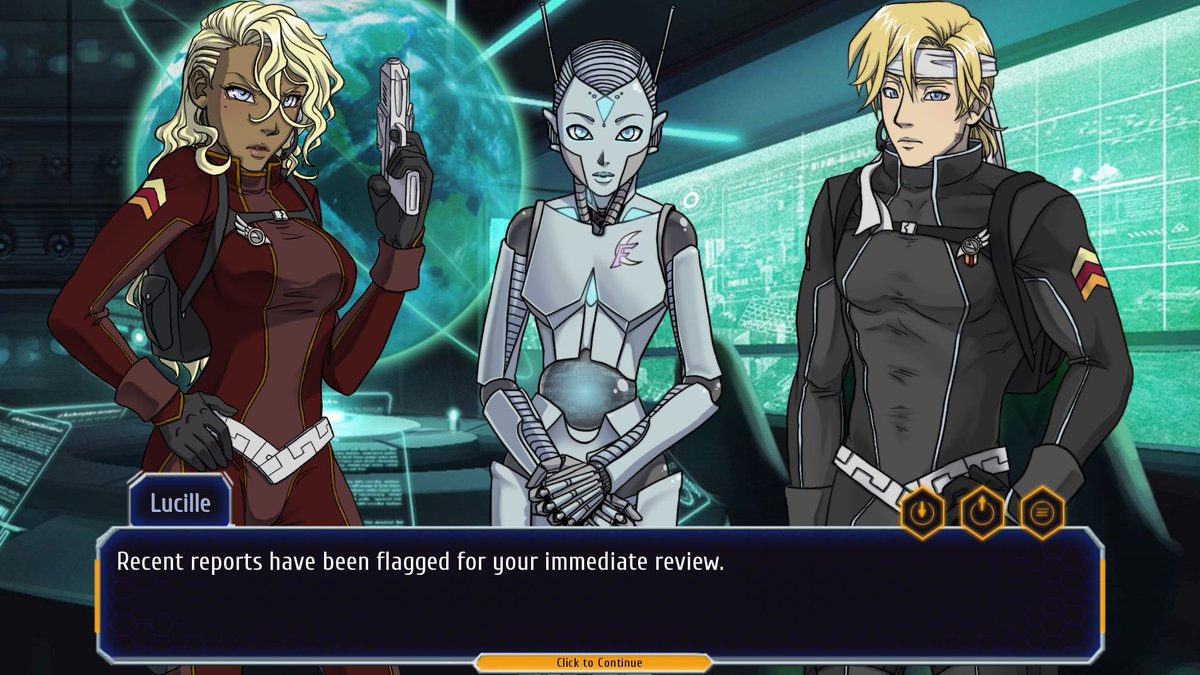 Then I'll proceed with the RPG design which will probably keep me busy for 2-3 months minimum. I'll reuse the same framework, since Anima unfortunately can't work on it as soon as needed, however I think it should be perfectly fine. People even liked the first game combat, so... this one should be better anyway I hope. I'm keeping the design notes Anima posted with some minor tweaks - for example I'm not going to keep the ammo thing, since after thinking carefully using ammo in a turn based game could make the battles too slow. There can be different ammo types but not the need to recharge the weapons.
About the story, as said elsewhere I'm going to write down the main plot as I code the game like I did with the first, and then with Miakoda's help will review/improve it and also do the romance routes (for that I'll probably let her do all the work and only suggest some ideas).
The original artist said could be available next Spring to do some more art, but I'm not sure if that will really happen. If does, good, I try to make good use of her skills

I honestly don't think will be out next year, but at least now I'm starting to work on it "seriously"!!