Anima sent me a mysterious image: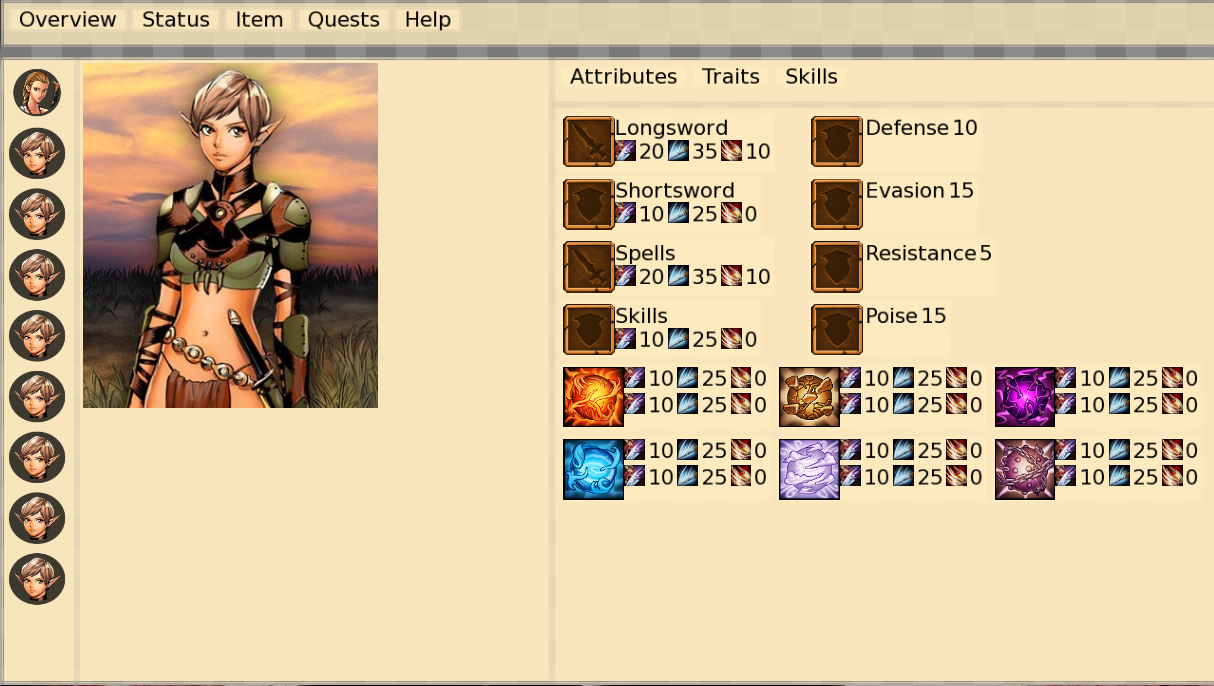 obviously it's a VERY EARLY mockup image for the layout (as you can tell it still uses the old art). We've been discussing the inventory and the lesson learned from SOTW (and the fact that with Loren we want a more streamlined/intuitive experience).
With this new layout it should be possible to quickly change the equipped items with a few clicks. Also due to the fact that there won't be 9 inventory slots
But not just that, have a complete view of the skills/resistances etc.
Of course is just a work in progress... the goal would be to display all the relevant info immediately. How much damage does the equipped weapon? the delay? etc. In past games you had to click on them, instead we're aiming at showing as much info as possible without the need to click.
We'll see how that plans out in the long term obviously