Pack leader
Posts: 15053
Joined: Thu Jun 16, 2005 4:43 pm
Hehe that's the three sisters' shop so is not completely wrong

Woods ranger
Posts: 237
Joined: Wed Jun 18, 2014 12:49 am
Pack leader
Posts: 15053
Joined: Thu Jun 16, 2005 4:43 pm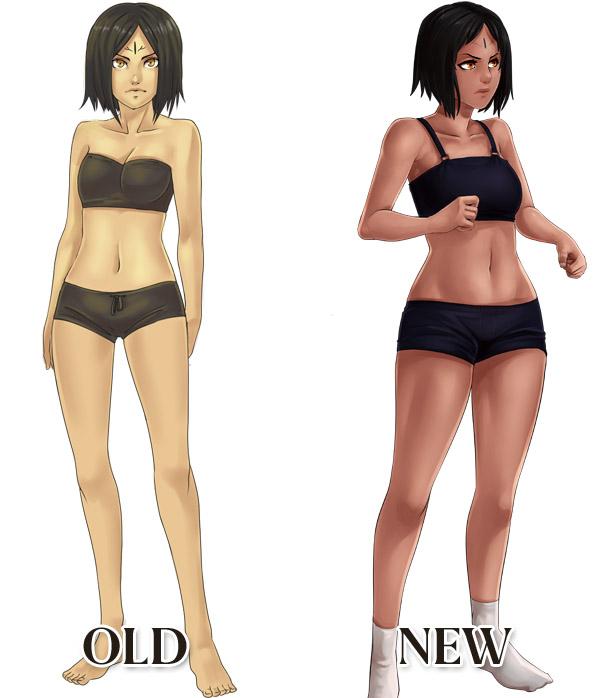 artist is updating the old sprites now (still done by him). The difference is quite noticeable
Woods ranger
Posts: 123
Joined: Sat Aug 30, 2014 7:52 pm
Location: Scotland
Contact:
Updates are looking good. Clothing looks a little modern, though.
Pack leader
Posts: 15053
Joined: Thu Jun 16, 2005 4:43 pm
Yes, though she won't be going around undressed like that in the game
Young scout
Posts: 6
Joined: Mon Nov 11, 2013 5:10 pm
(OK, the Minoan gymnast one is too large. This one's Roman, only about 200 years more modern, and still rather old).
Woods ranger
Posts: 123
Joined: Sat Aug 30, 2014 7:52 pm
Location: Scotland
Contact:
It was the fabric and the shoulder straps I was objecting to more than the design. I'm quite into my historical clothing.
Woods ranger
Posts: 237
Joined: Wed Jun 18, 2014 12:49 am
But it could be historically accurate in the fictitious world of Queen of Thieves
.
Elder Druid
Posts: 957
Joined: Fri May 06, 2011 2:23 am
jack1974 wrote:artist is updating the old sprites now (still done by him). The difference is quite noticeable
Looks like business casual wear to me.
Young scout
Posts: 18
Joined: Fri Feb 14, 2014 10:51 am
iWeasle wrote:

DarcieCobalt wrote:Firtst part: Indeed, women should be portrayed as women and not as pleasure objects for men. I know there are a lot of good men out there as well, but those sad stereotypes ruin it for them.
Second part: That's why they invented mods. When I read about LucasArts blocking homosexual romances, I installed some mods and everything went great. None of the characters seemed to mind it. xD

Two things:

One, like I said, "Pleasure objects for men" is unfair, I know many women who don't mind or like the unrealistically sexy designs, and a decent number of lesbians who also derive pleasure from characters with large breasts and very thin figures

.

Two, how do you mod an MMO to allow different romance options, that doesn't seem physically possible, and if it is, aren't most mods for MMO's forbidden?
There are two single player Star Wars RPG's Knights of the Old Republic and its sequel Knights of the Old Republic: The Sith Lords. The MMO Star Wars game is called The Old Rebuplic and is set in the furure of the earlier RPG's. Sadly the MMo can indeed not be modded and so I can only play GxB or BxG.
It hurts because I hit something important <3