I thought to make another thread since the old one could be confusing...
So, the game now it's a RPG, and has a "world map":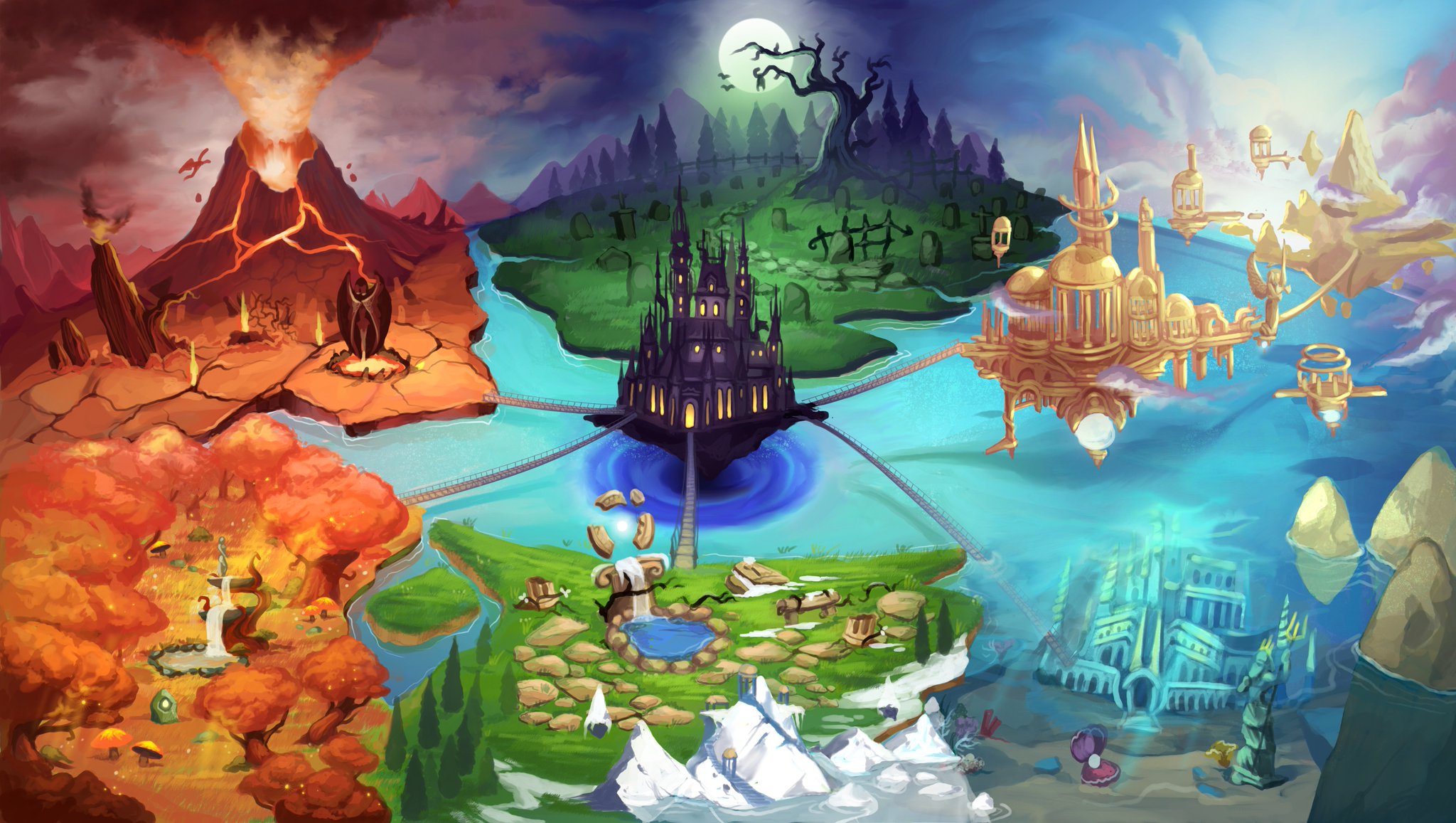 which is beautiful!
In practice without spoiling anything of the story you'll have to fight battles in the 6 elemental "regions" (Life, Death, Fire, Water, Air, Nature/Earth).
Each region will of course have specific enemies (the original avatars designed for the card game).
Of course it's early design stage so ANYTHING can change, but the current idea is:
1) Even if it's a RPG, you'll be able to bring max 3 characters/heroes on each battle. They don't fight directly but can "cast spells" and summon creatures related to their alignment. We're thinking of course how to avoid "Lily/Ace must always be in party", since we want to give freedom. So an alternative could be that you can summon any unlocked creature, and the characters you choose will only influence the spells.
2) There are 72 creatures made in total, so we're thinking at first you start with 1-2 creatures for each character. Fighting battles will allow you to "collect" creatures. Sort of Pokemon

You'll be able to collect resources for each element, and they can be used either to summon creatures in battles, or to level up the creatures. Each individual creature should gain XP and level up in battle

3) The central castle will be the "hub" where all the "camp talk" takes place. The main "flow" will be a round of talks, then you'll need to do some battles to free parts of the 6 regions, and then talk again. Repeat until the final boss/battle.
I am quite confident that this system, mixed with the very original setting, and the great art (and music/writing) will make this game one of my best games so far. We'll see if that's true