So as you know if you follow me on twitter, artist finished to draw all the cards, and as some noticed, the difference in style is big. It's because she did the first characters in 2007

so meanwhile she has improved a lot.
We thought to update the characters as well, otherwise the difference would have been too much.
She started sketching them, here's "Superfoxy" (might be a different name in the final game):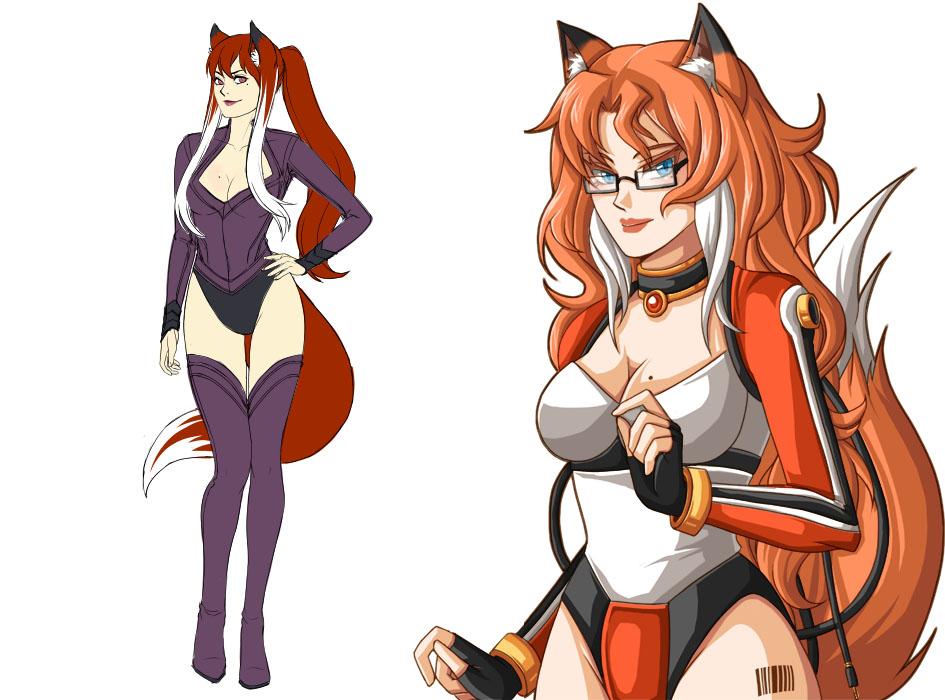 I like the new style, however a change I've asked her now is to keep the various gadgets/props of the previous ones. For example Superfoxy has all those cables, looks more "cybernetic" (as she should since is sort of half-robot). Aquaria had shell-bra and a sort of bikini made by pearls, and so on. I think is better, otherwise the characters would look a bit like generic superheroes