Pack leader
Posts: 15053
Joined: Thu Jun 16, 2005 4:43 pm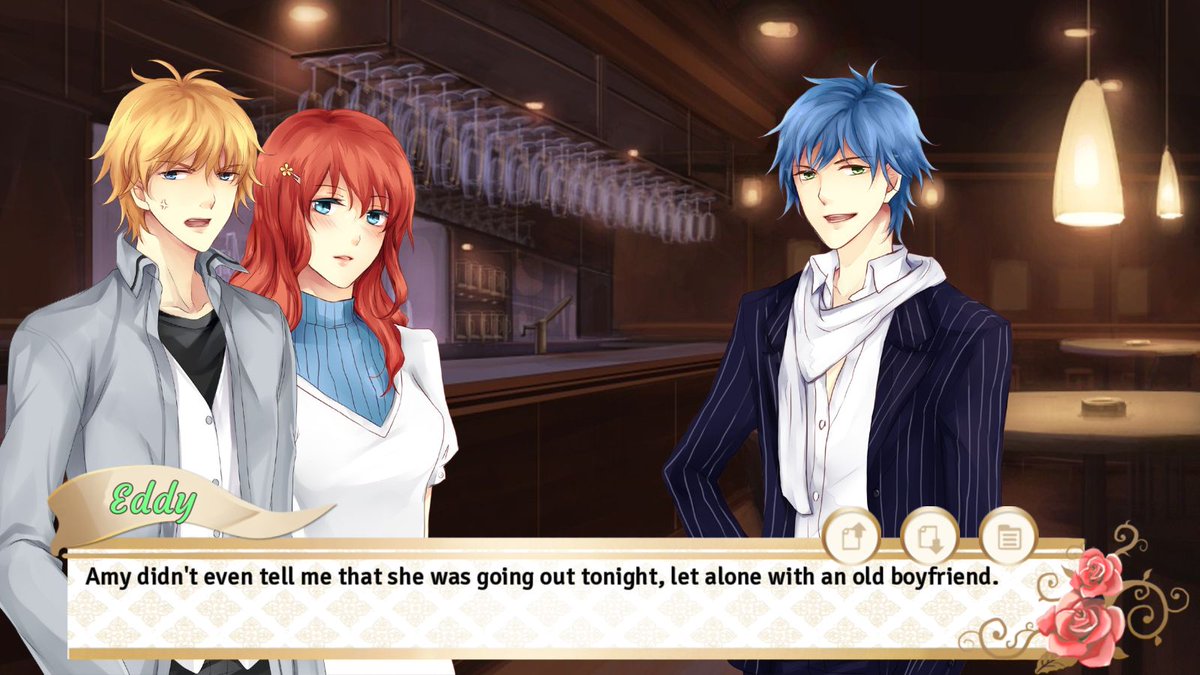 Haha I think Amy's face is not even red enough, considering the situation
Pack leader
Posts: 15053
Joined: Thu Jun 16, 2005 4:43 pm
I've got the whole Lawrence path scripted and now I'm testing it. Some screenshots: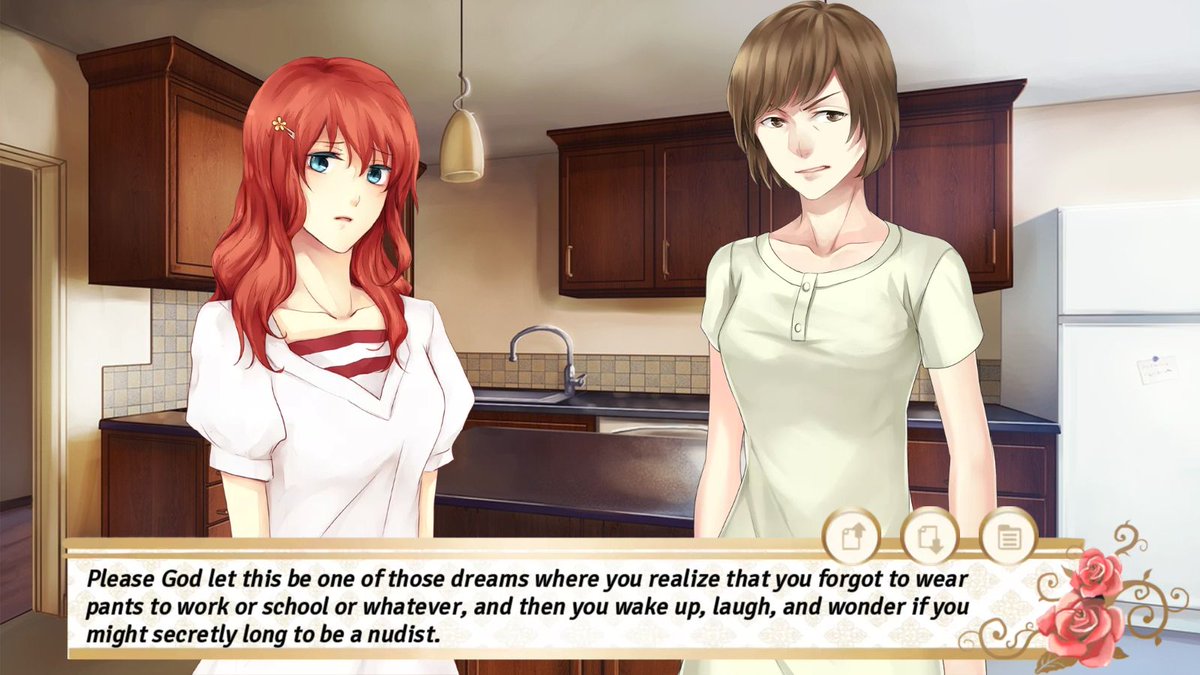 meeting your husband's mother while you're wearing only a t-shirt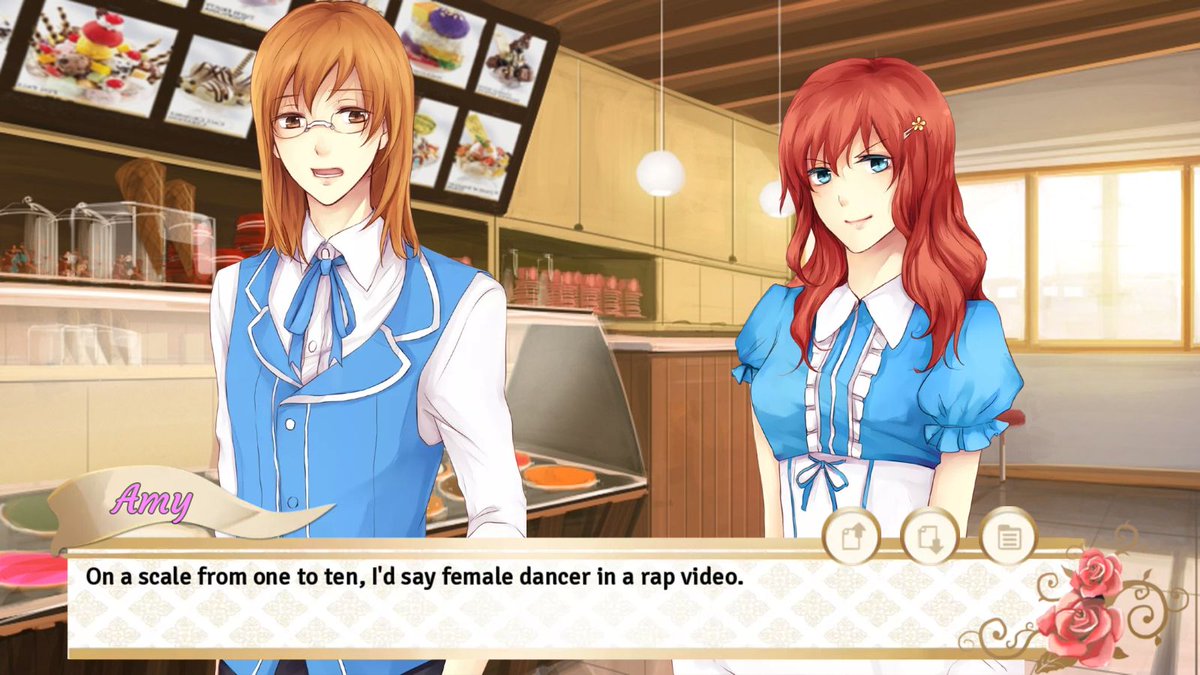 Amy fell on her butt and now it's a bit swollen. She's trying to explain to Lawrence how big is her butt now
As always I post the most funny screenshots on twitter, but the game has actually some very deep/sad/romantic moments. So don't think it's just comedy - it's a lot of fun, but it will also make you think, I'm sure

Druid
Posts: 456
Joined: Sat Mar 12, 2016 10:37 pm
Let it be known that what I'm about to say is NOT meant as an attack on anyone who worked on these games

Lawrence I always had Thought looked waaaaay too much like a girl, and what people have written on YouTube in the playthrough of Dodger's I said about showed that I wasn't alone in that...

Just out of Curiosity (and again, not meant in the least to offend) why is Lawrence drawn in such a girly-looking way?
#ChambarasArmy #ChalassasFreedomFighters
Pack leader
Posts: 15053
Joined: Thu Jun 16, 2005 4:43 pm
I think it's just the hair honestly, because apart that, the face is similar to the others (it's that artist style).
I simply wanted to have a male character with longer hair for more variety

Pack leader
Posts: 15053
Joined: Thu Jun 16, 2005 4:43 pm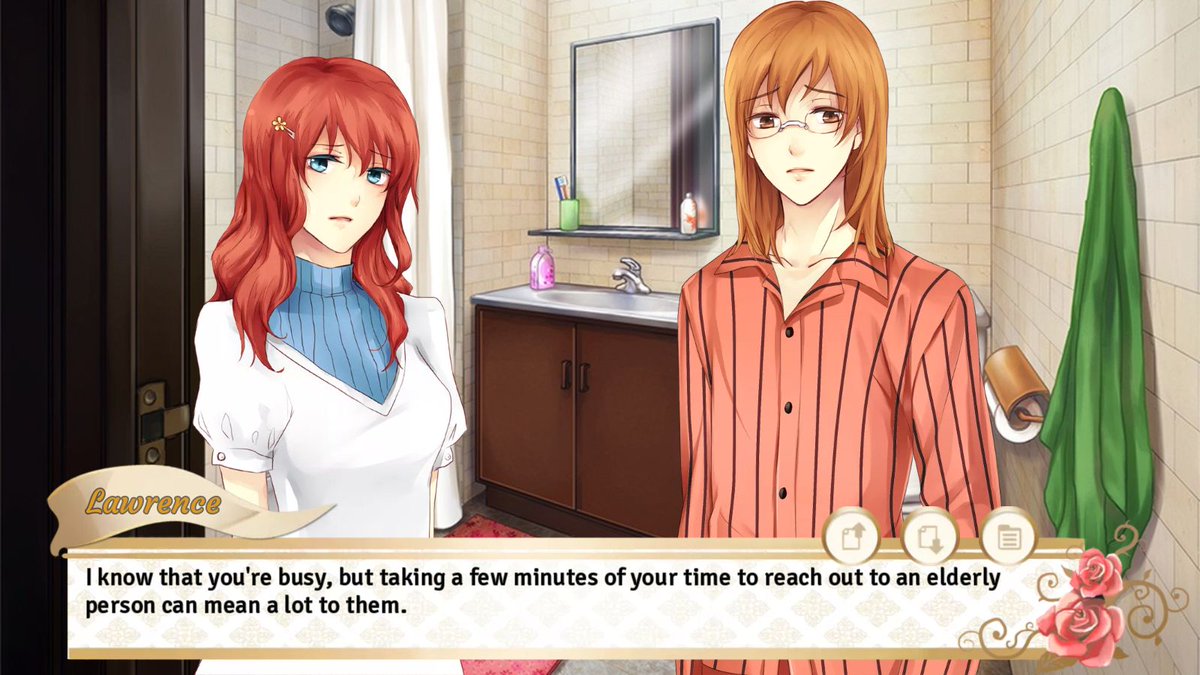 This is one of the many "AWWW" moments of the game. I really love how the whole game it is a mix of funny but also sad/tearjerking moments
Pack leader
Posts: 15053
Joined: Thu Jun 16, 2005 4:43 pm
So, I decided to try doing the stat-raising OPTIONAL gameplay. As always, I couldn't reuse an existing system but had to try something new
(lol I think in 10+ years I have NEVER made two games that reused the same system!).
Anyway here's the new layout with the help screen overlay: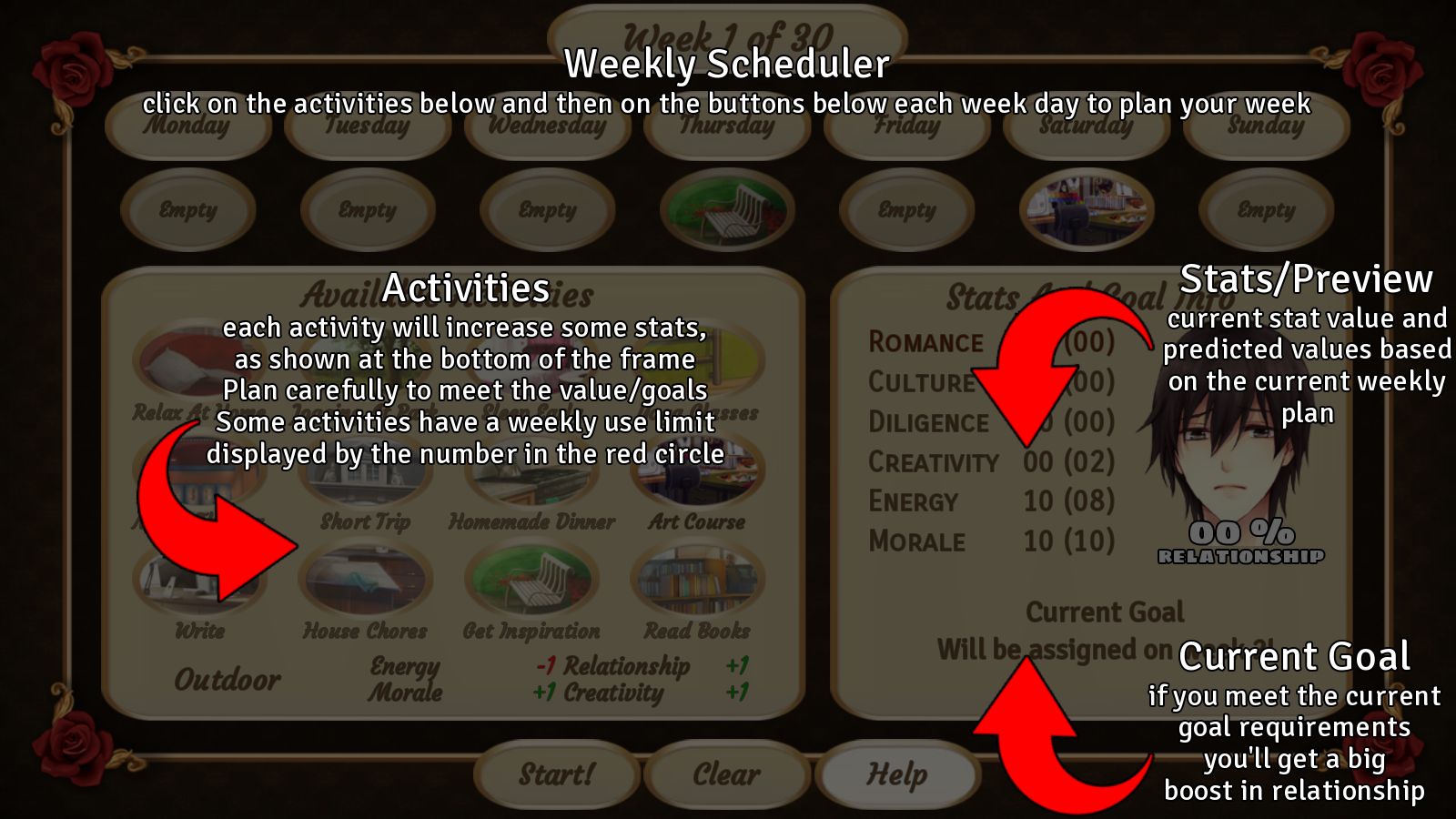 In practice there will be ZERO randomness. Each activity will increase some stats, the only two that can go down are Energy and Morale. Every X weeks you'll get a new "goal", that will boost your relationship: those goals will be either generic, or specific for the route. So for example you could get something like "I want to relax this week, reach value of 10 in Energy". Or "I must gather inspiration for my book, raise Culture by 10 points before deadline X".
If you manage to meet the goal's demands, you'll get an increase of X points in the relationship value.
I'll balance it so that you'll need to do a mix of completing goals and do normal stat raising. Using this system, you will still have a main associated stat with each love interest like in the first game (Aaron=Romance, etc) but you'll also need to raise the other stats to meet the goals, so they won't be useless.
Will it be fun? I think so, at least it should be different and more unpredictable than the ones I have done before

Pack leader
Posts: 15053
Joined: Thu Jun 16, 2005 4:43 pm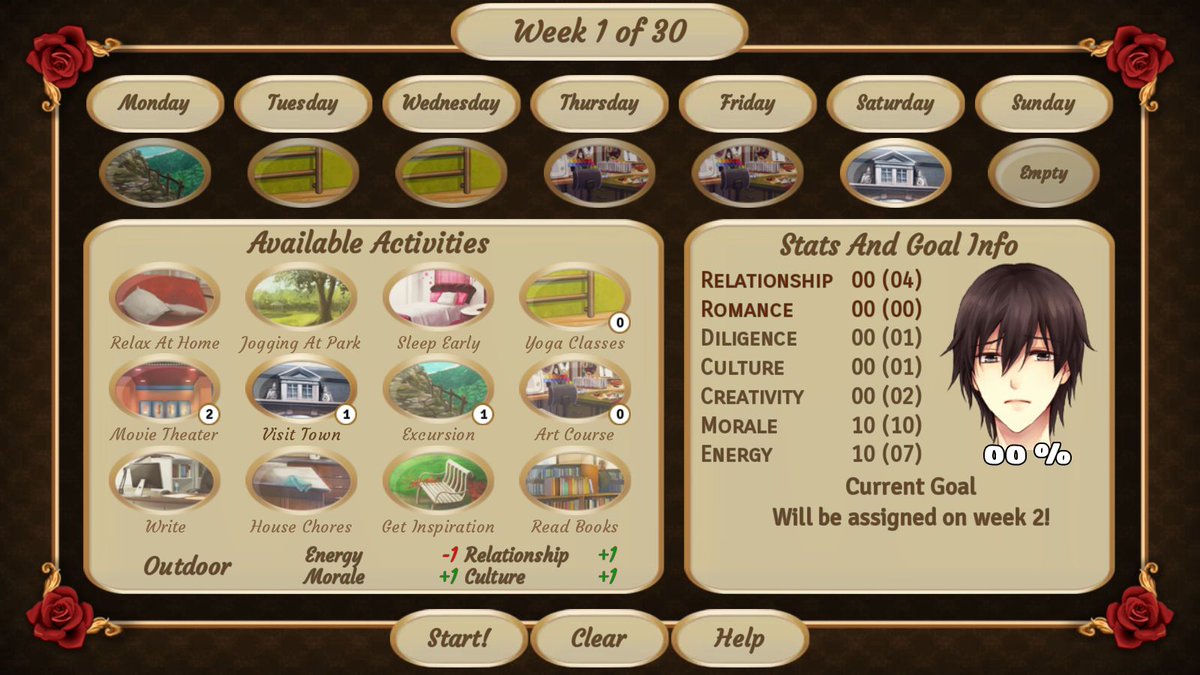 more progresses made today, I decided to limit certain activities usage each week, to add some more strategy and realism (going on a yoga classes a full week... a bit too much maybe
).
Next thing left is to define / implement the goals which will be randomized on each playthrough, and then test it

Pack leader
Posts: 15053
Joined: Thu Jun 16, 2005 4:43 pm
Lol, today got the last two sprites missing, one is a "sexy female therapist" and I must say the artist really got it: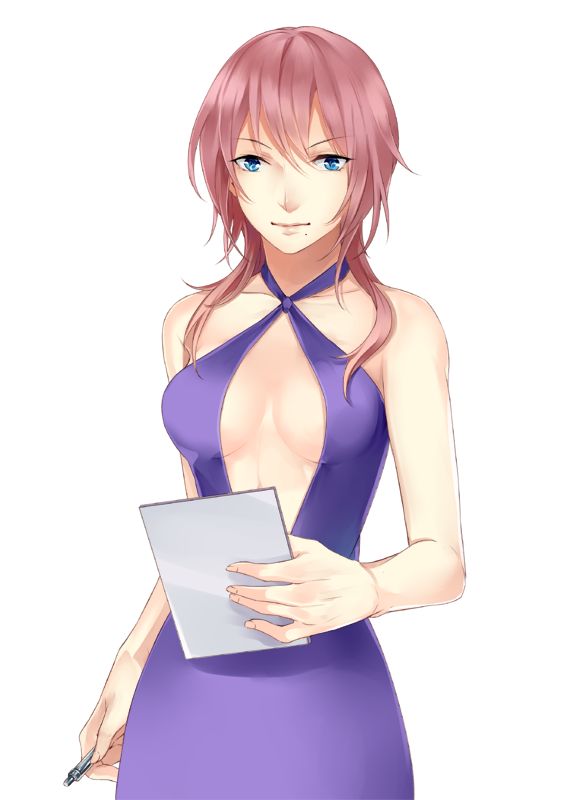 she'll appear in a scene in Hugh's path which will be quite hilarious
Druid
Posts: 337
Joined: Thu Aug 23, 2012 9:13 pm
Love the art! Just wish there was a hidden yuri route this time around.



And DAYUM that dress, she be rocking it! <3
Pack leader
Posts: 15053
Joined: Thu Jun 16, 2005 4:43 pm
Sorry no hidden yuri routes