Since I'm a bastard, I'm going to post teasing images of unannounced RPG here. Don't bother asking me what game they're from or when they will be out
I refuse to answer! But aren't going ot be finished soon for sure.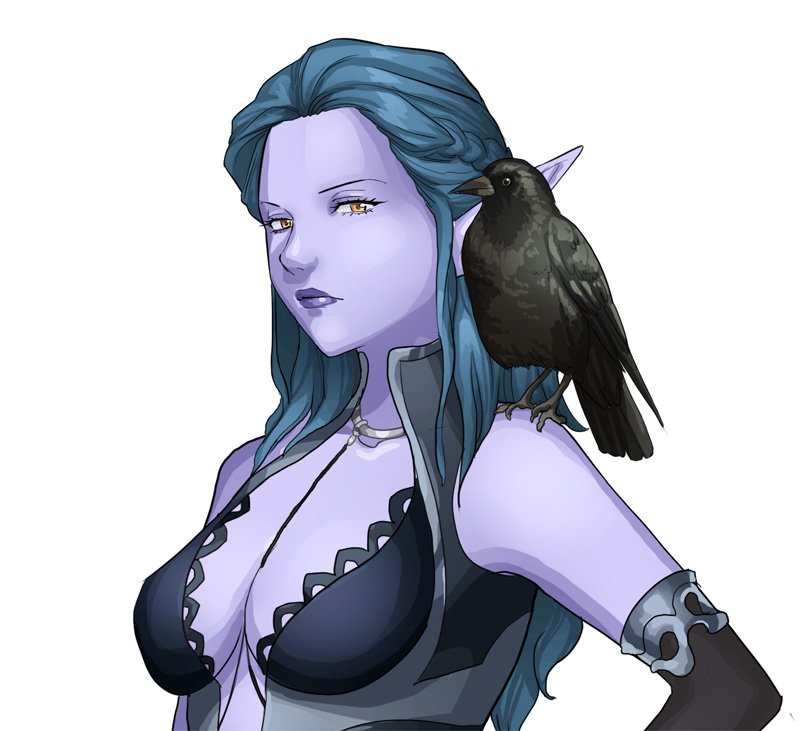 Zillah, dark elf crow hunter. You might remember her face from a snow elf queen image. Artist reused and modified existing lineart to create something new. I think result is good (also the other "outfits"...
)