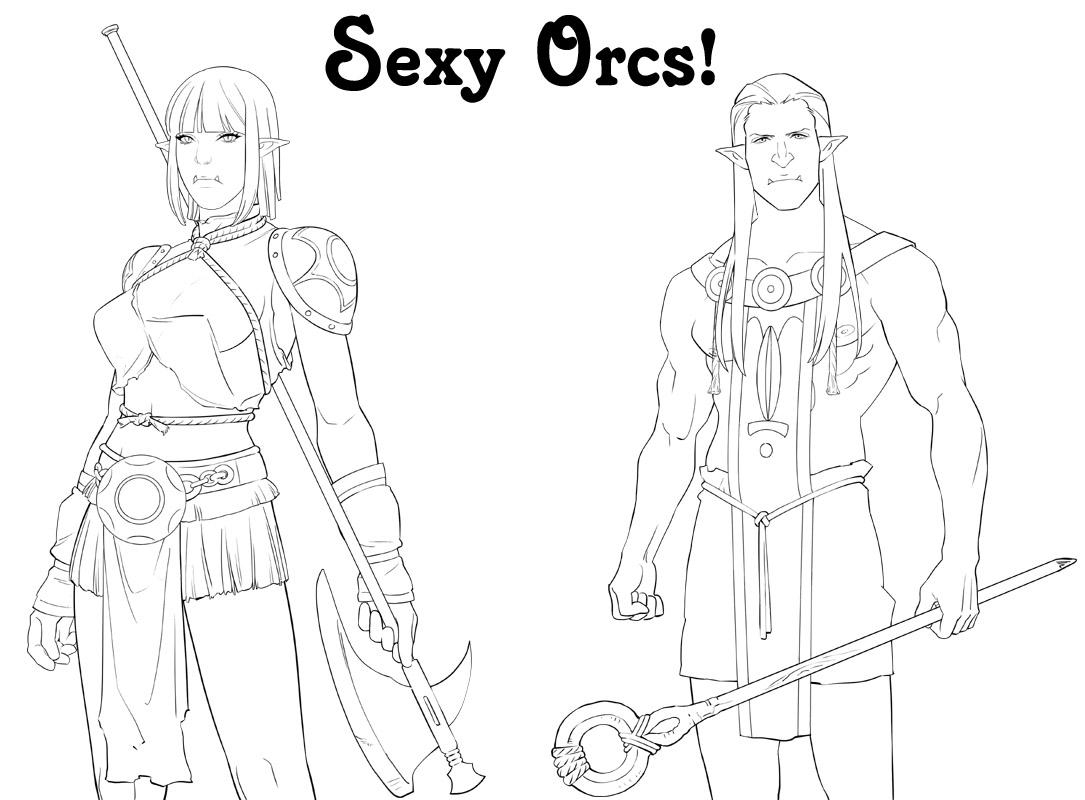 you thought all orcs were ugly? Think again!
Haha I must say that when I thought "I'll ask artist to draw some orcs, including sexy orcs" I didn't think the result would be so cool!
Q & A:
Can I romance them?
Yes, coming soon in a future game romance near you.